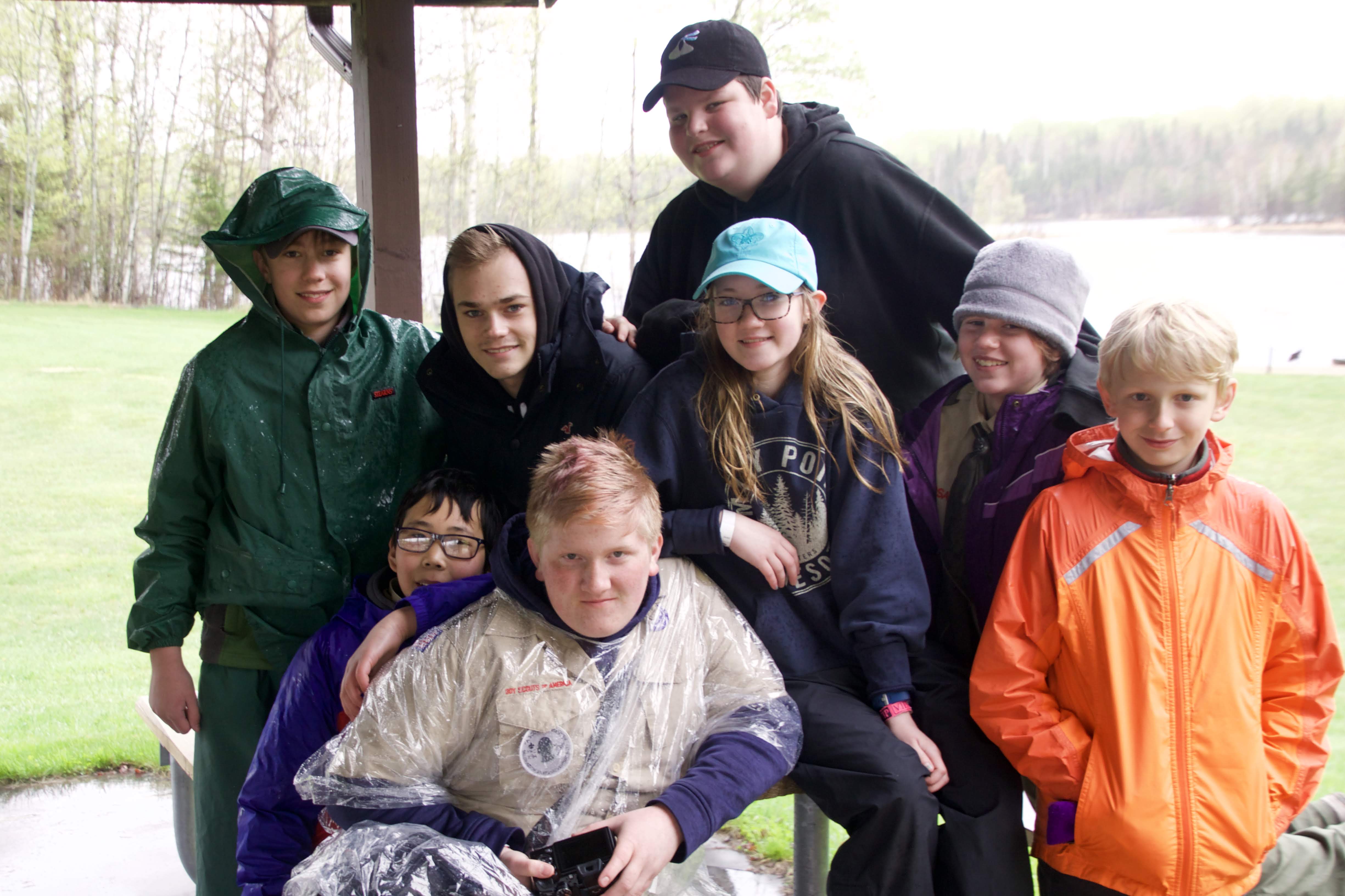 Still using spreadsheets?
Get ahead with GoScouter
Be heroic! Save your organization from the perils of spreadsheets. Youth account tracking for your organization. Tracking balances, transactions, and contact information.
Trusted by over 1000 Boy Scout, Girl Scout, and Youth group organizations
Powerful Tools for Group Leaders
Login and start tracking your group's activity, contact information, and organization. Record fundraising proceeds, charges for each member. Stay on top of your accounts and quickly see the grand total of all transactions in your organization.
"First I want to say Thank you! As a Girl Scout leader GoScouter has been a blessing keeping our financials easy to access for parents and for our leadership team. I recommend GoScouter to other leaders as it's the easiest and cost effective financial tracking tool I've found."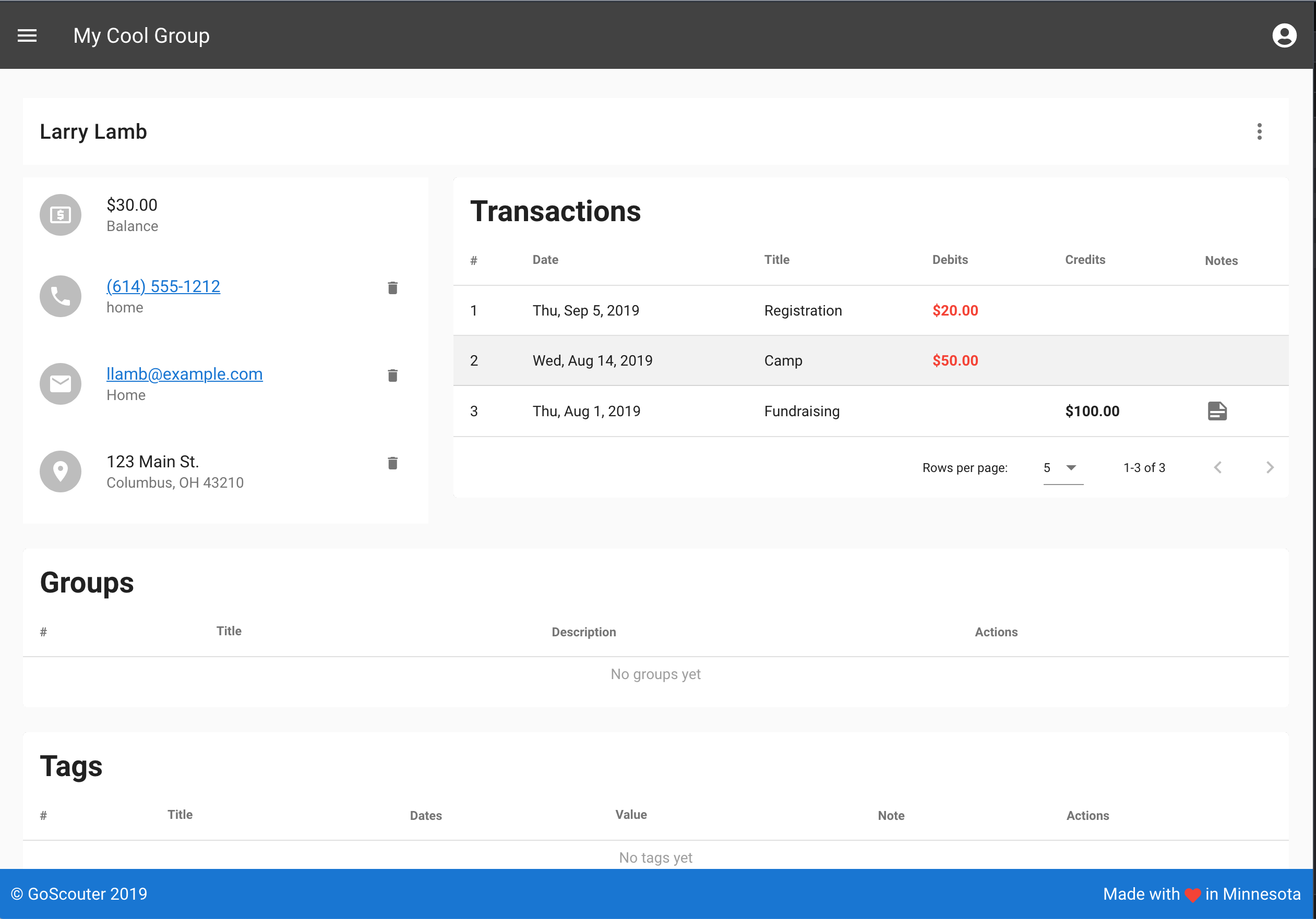 Easy Access for Parents and Members
With one simple, secure link, all members can see their profile, transaction history, groups, and tags. No need to mess with login information, all personal member information is one click away.
"Thanks for developing GoScouter. Our Scouts BSA unit recently starting using Goscouter to track each scout's account."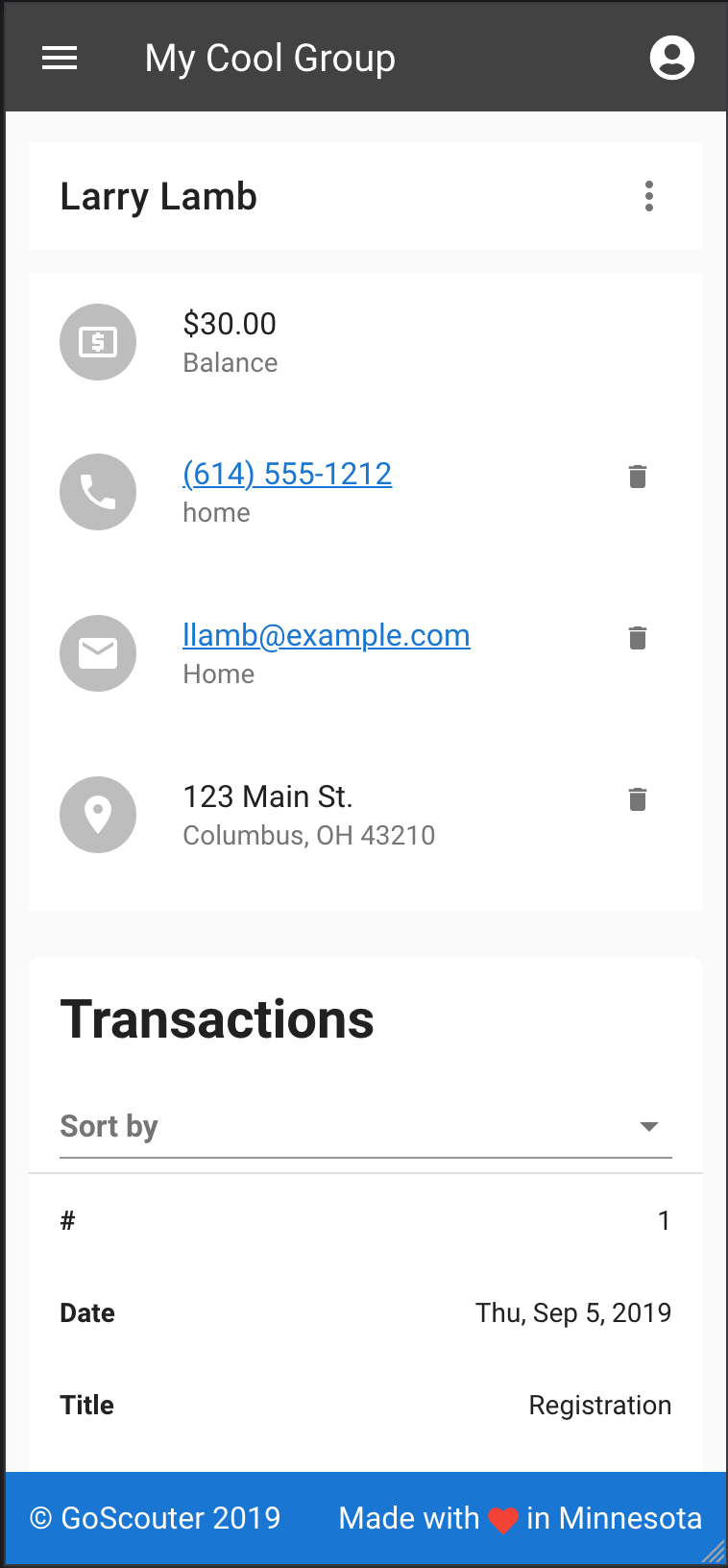 Features - Only $9.99 / year
What GoScouter can do for you
Security included
All pages are secured with military grade encryption. Your data is behind biometric secure datacenters.
Clean Easy Design
A simple layout will give you access to the information you need you when you need it.
Transactions
All transactions are protected from tampering. Once entered, it cannot be altered. Rest easy that your balances are correct.
Contact Manager
Easily keep member contact email, phone, and mailing addresses up to date.
Ready-to-use
Simply signup and start tracking account transactions for your members. Set up is easy and hassle free.
Member Access
Each member can easily view their personal account with a simple secure link without hassling with usernames and passwords.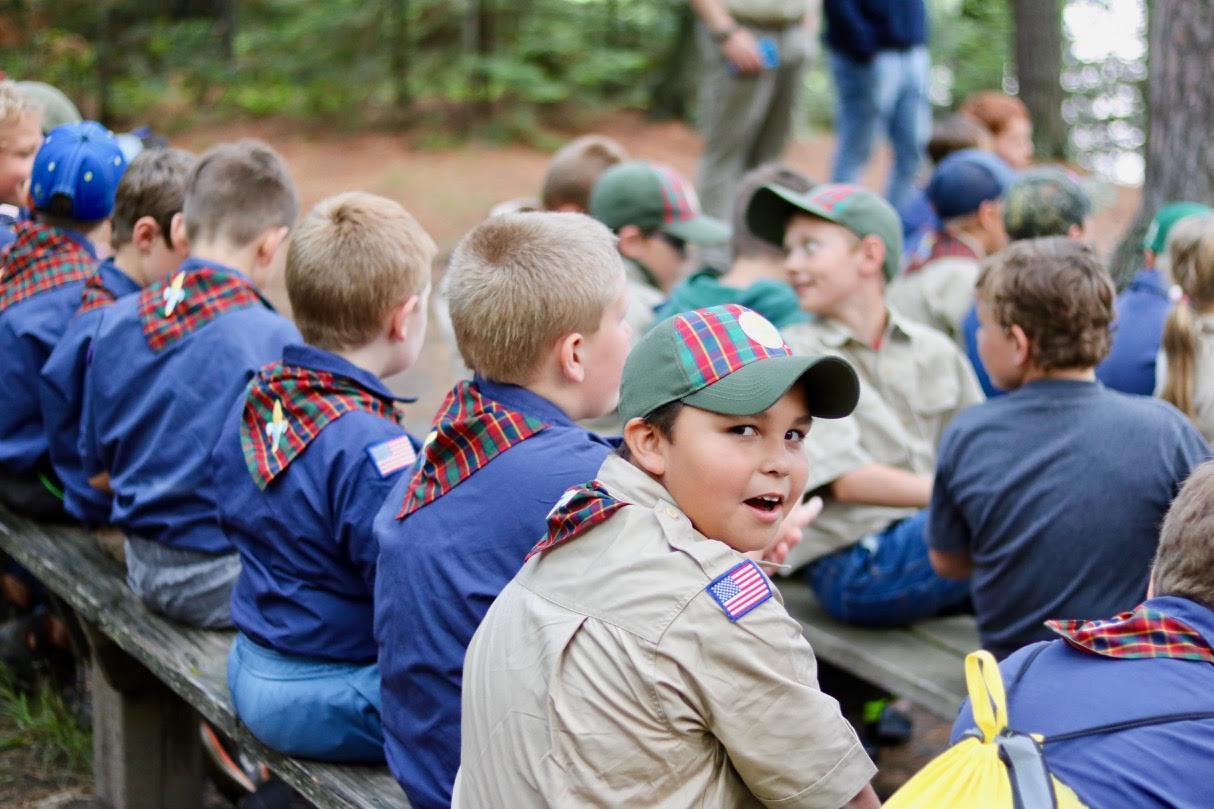 Only $9.99/year (less than two Starbuck's drinks)
Why GoScouter?
When you're looking for a way to manage youth accounts you need something proven. GoScouter manages over 1000 units, making it easy to manage virtual financial accounts.
1000+Organizations use GoScouter to track their virtual accounts
65K+Transactions logged in GoScouter and hundreds more added every day
8KPeople keeping track of their balances
60 daysSatisfaction Guaranteed or your money back, no questions
I developed GoScouter back in 2012 when I was a Cubmaster of 100 scouts and needed a better way than spreadsheets to track scout accounts. Since then, it's grown to service over 1000 units in Girl Scouts, Boy Scouts, Youth Groups, Cubscouts, Venturing, Youth Sports, and more. I hope you find it useful for your needs.
Shane,
GoScouter Developer
Ready to get started?
Create an account now